Portable Double Electric Breast Pump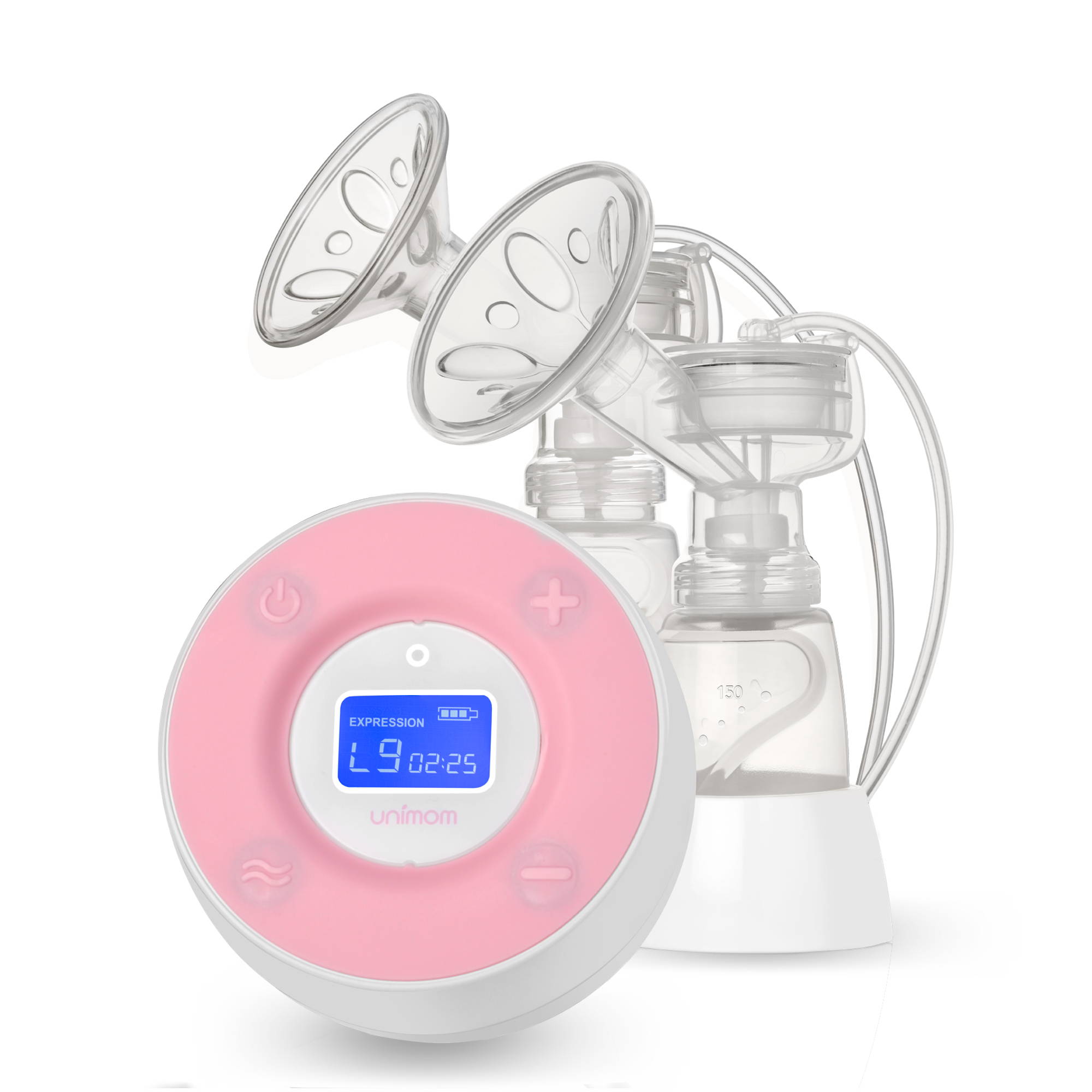 The innovative, more compact design provides powerful, double expressing performance. It features 7 levels of massage modes and 9 levels of expressing modes to make pumping more comfortable and efficient. The Minuet also offers 2 special patterns of expression modes that mimic the way a baby eats from the mom. With a rechargeable battery and a new improved hygienic backflow protection system, the Minuet is on trend with an informative LCD and USB charge port.
BEST COMFORT, PERFORMANCE & PORTABILITY

The best option for nursing moms on the go or working mothers who need to express, this hospital grade strengthpump is incredibly comfortable, super light and as small as they come. Use as a single pump or double pump.

ULTRA LIGHT COMPACT DESIGN

Innovative features and powerful performance are packed into a tiny machine that is one of the smallest available, and easily fits in your purse or diaper bag. 

The back flow protection system ensures no breast milk, moisture or micro vapors can flow down the tubing into the motor. It prevents external air from contaminating the expressed breastmilk.

ADJUSTABLE SUCTION & MASSAGING MODES

With 7 levels of massage modes and 9 levels of expressing modes it makes pumping more comfortable and efficient. It helps gently stimulate milk flow making the process more relaxing and seamless.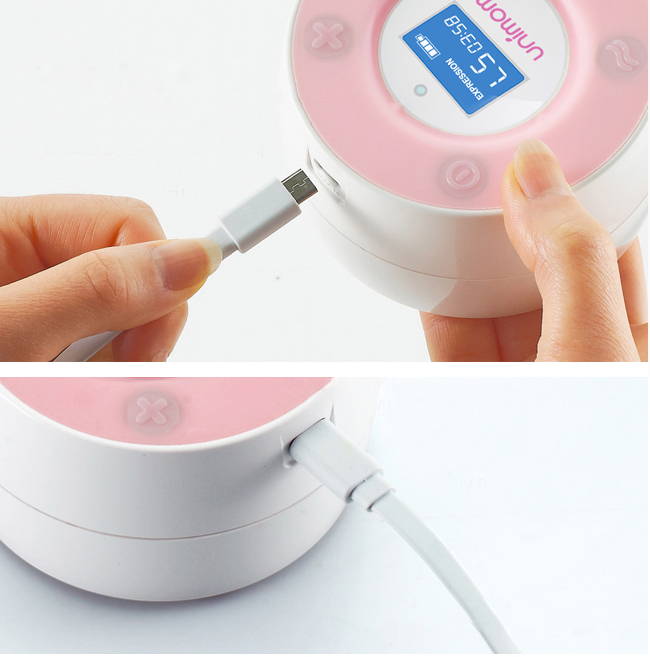 USB port for convenient charging.
Rechargeable battery - 2 hours charging allows 2 hours of use!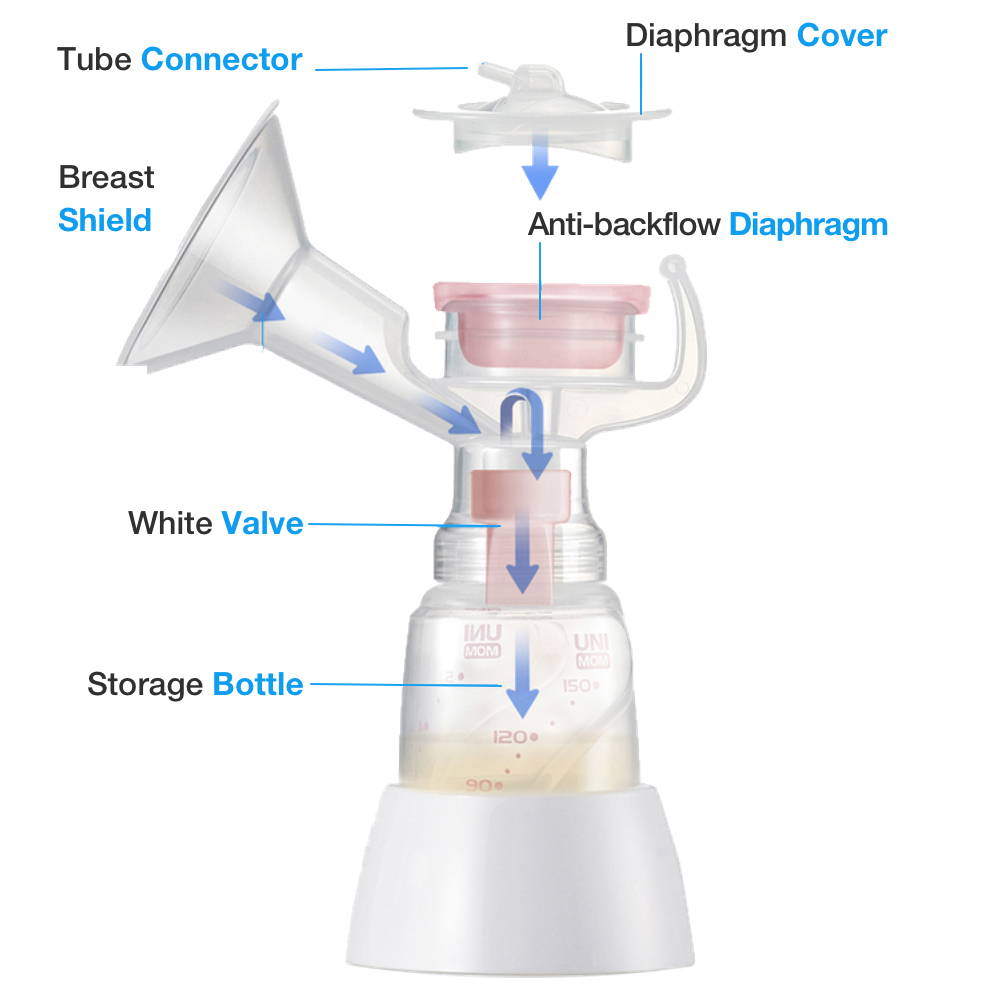 Backflow Protection technology
Unimom's thoughtfully designed diaphragm prevents backflow from entering the breast pump motor or tubing, to ensure a sanitary milk supply. The diaphragm creates a physical barrier between your milk and the pump motor.
Minuet pump body
2 Breast shields (24mm)
2 Breast shields (27mm)
2 Bottles (150ml) with caps, disks, and covers
2 Air tubes
1 B-connector

2 Diaphragms
2 Diaphragm caps
1 AC adapter
1 USB Charging cable

1 Instructions manual