Easy to use touch screen operation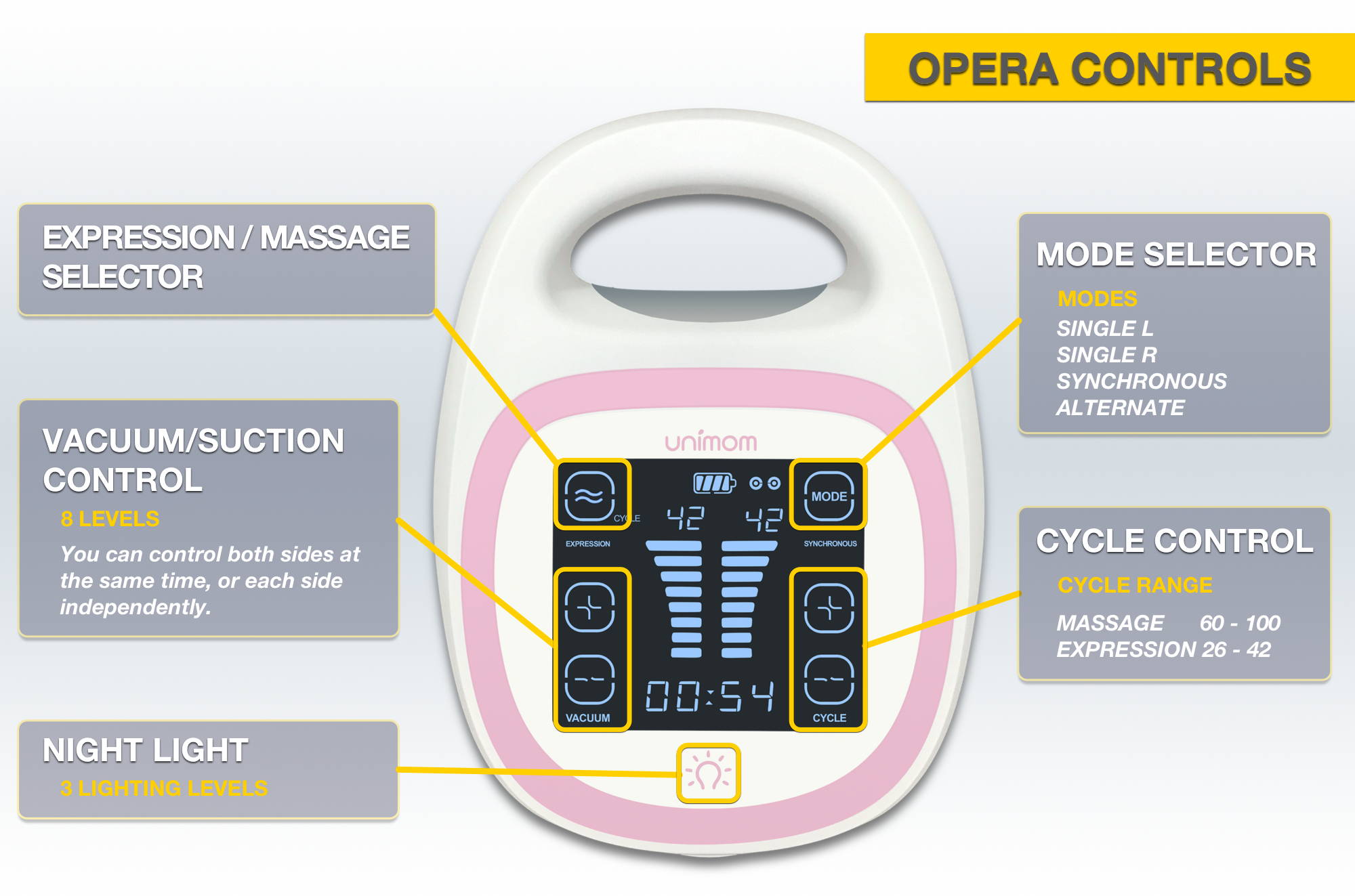 Designed for easy viewing in any light condition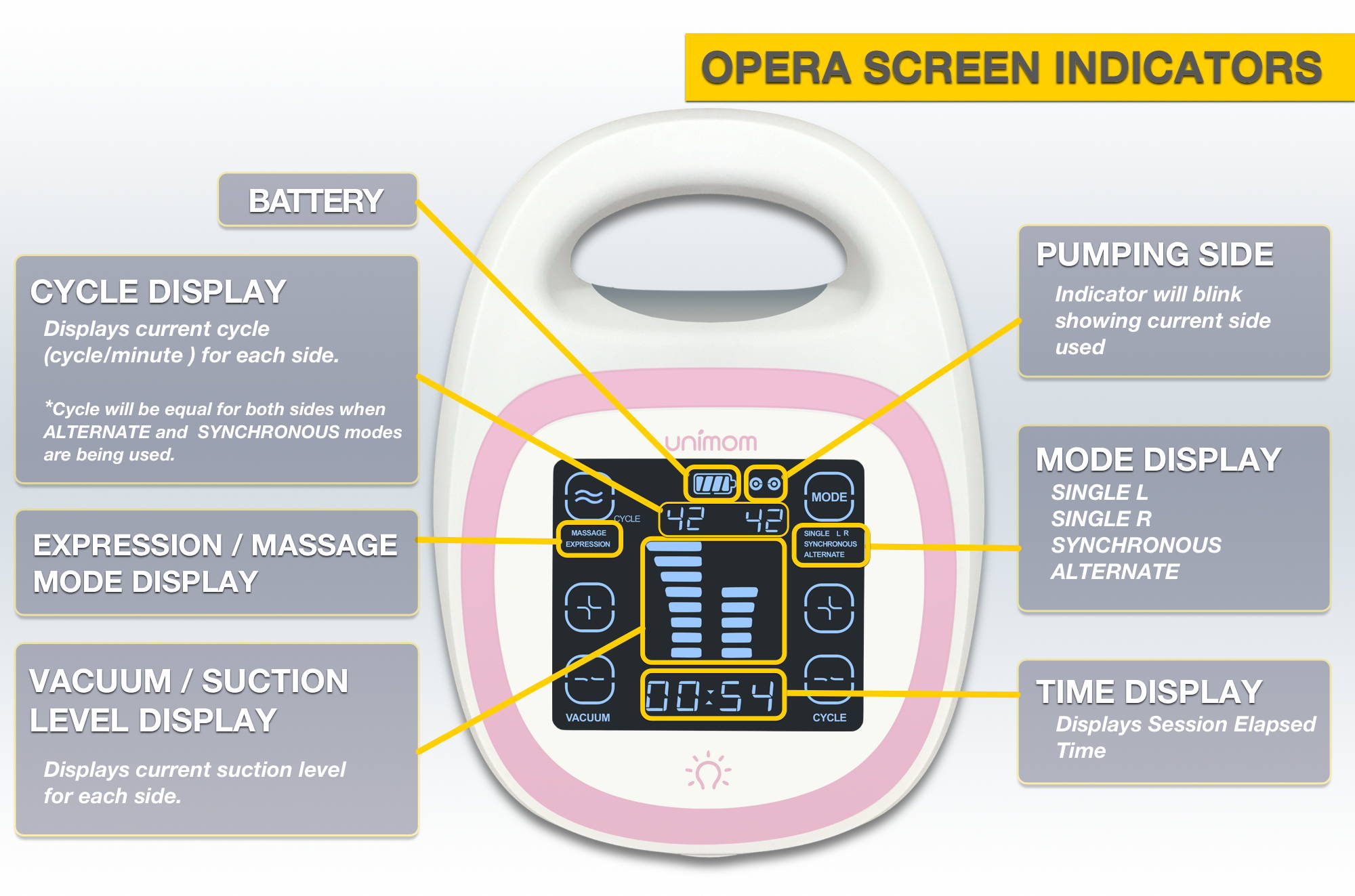 To start just press the ON/OFF button

When turned on, Opera will start automatically in the last configuration used.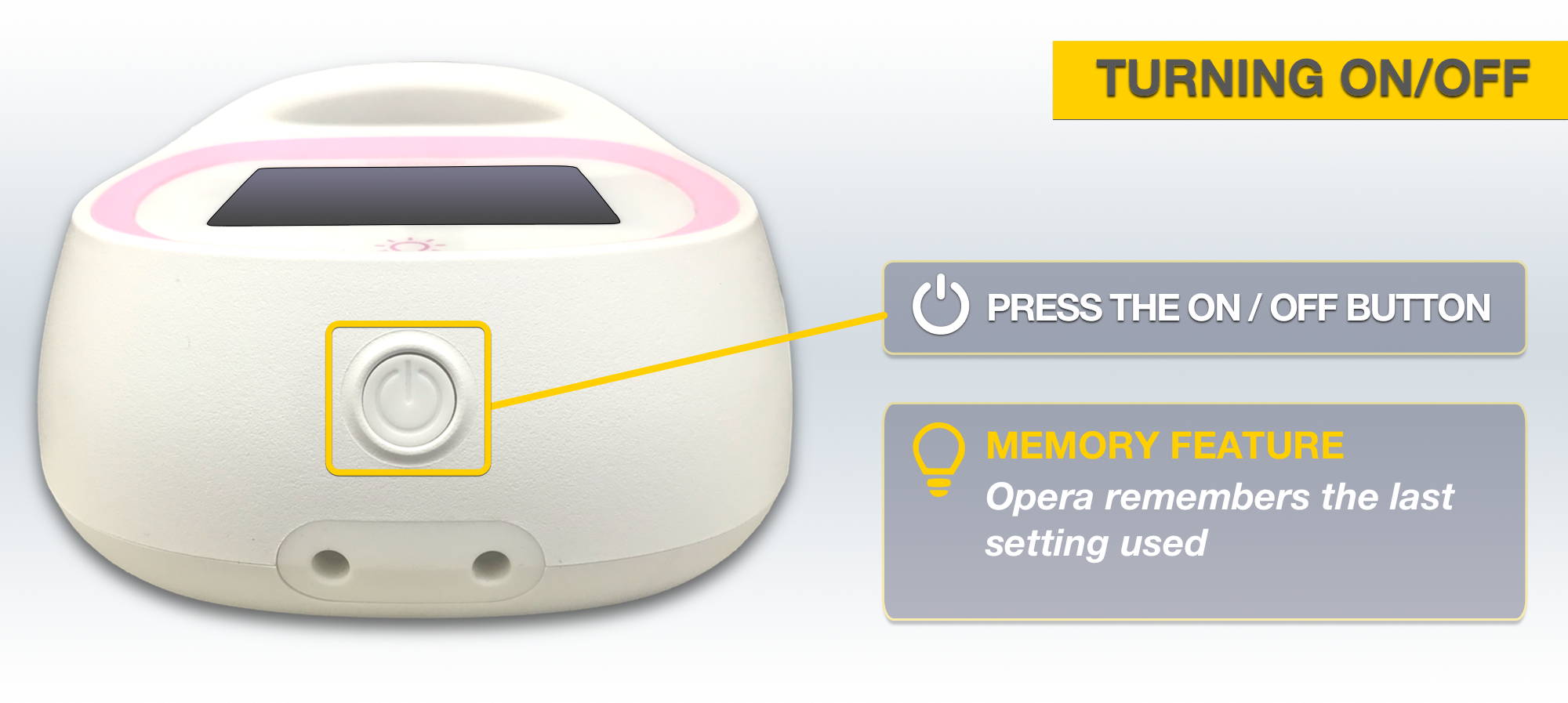 Opera allows you to use any side you want for single pumping operation.

1- Connect breast shield's tube to the desired side.

2- Change MODE to SINGLE L or SINGLE R depending on the side you want to use.

3- Select EXPRESSION or MASSAGE

4- Select the desired suction level and cycle.